Sign You Were Mistaken - Seth Landman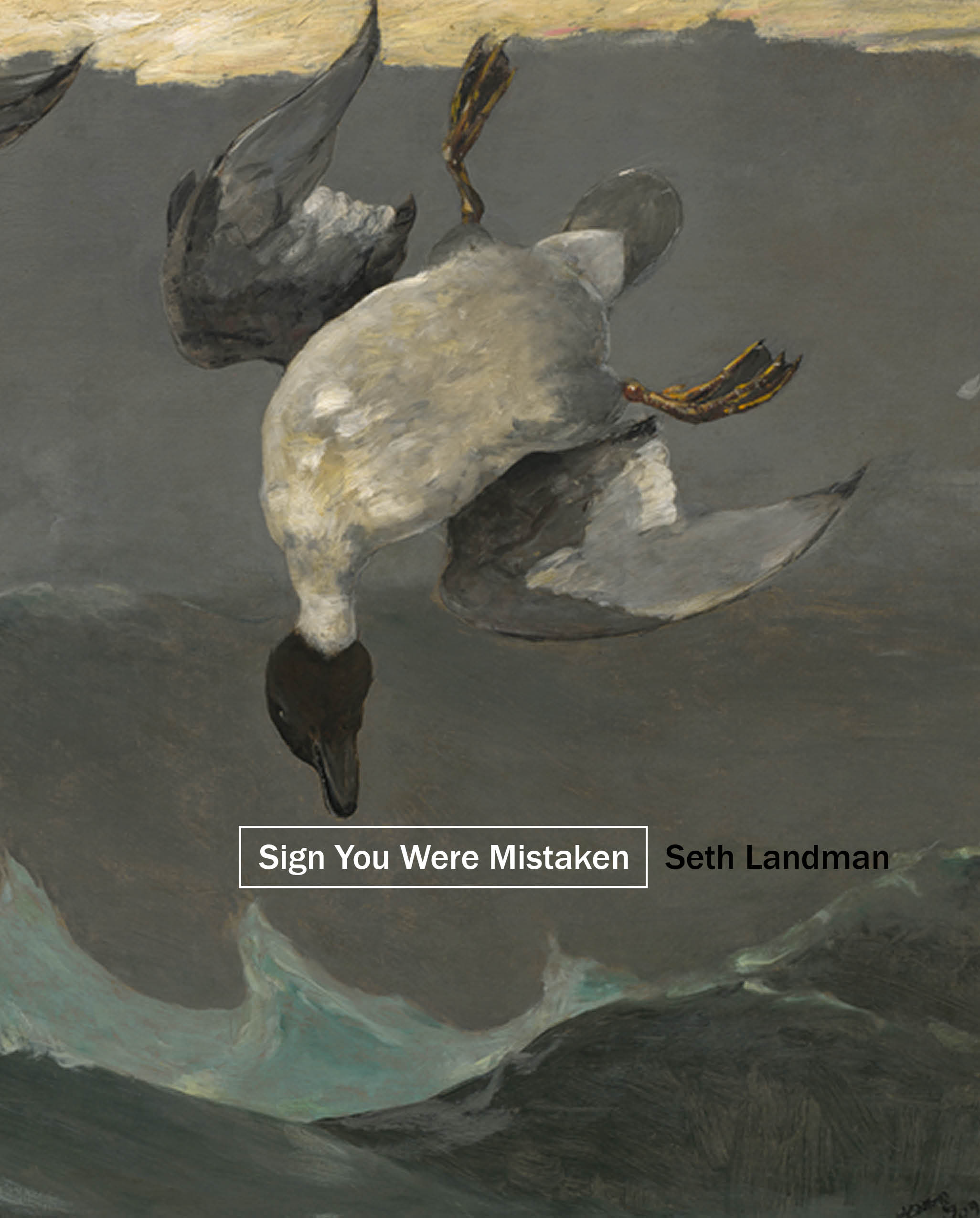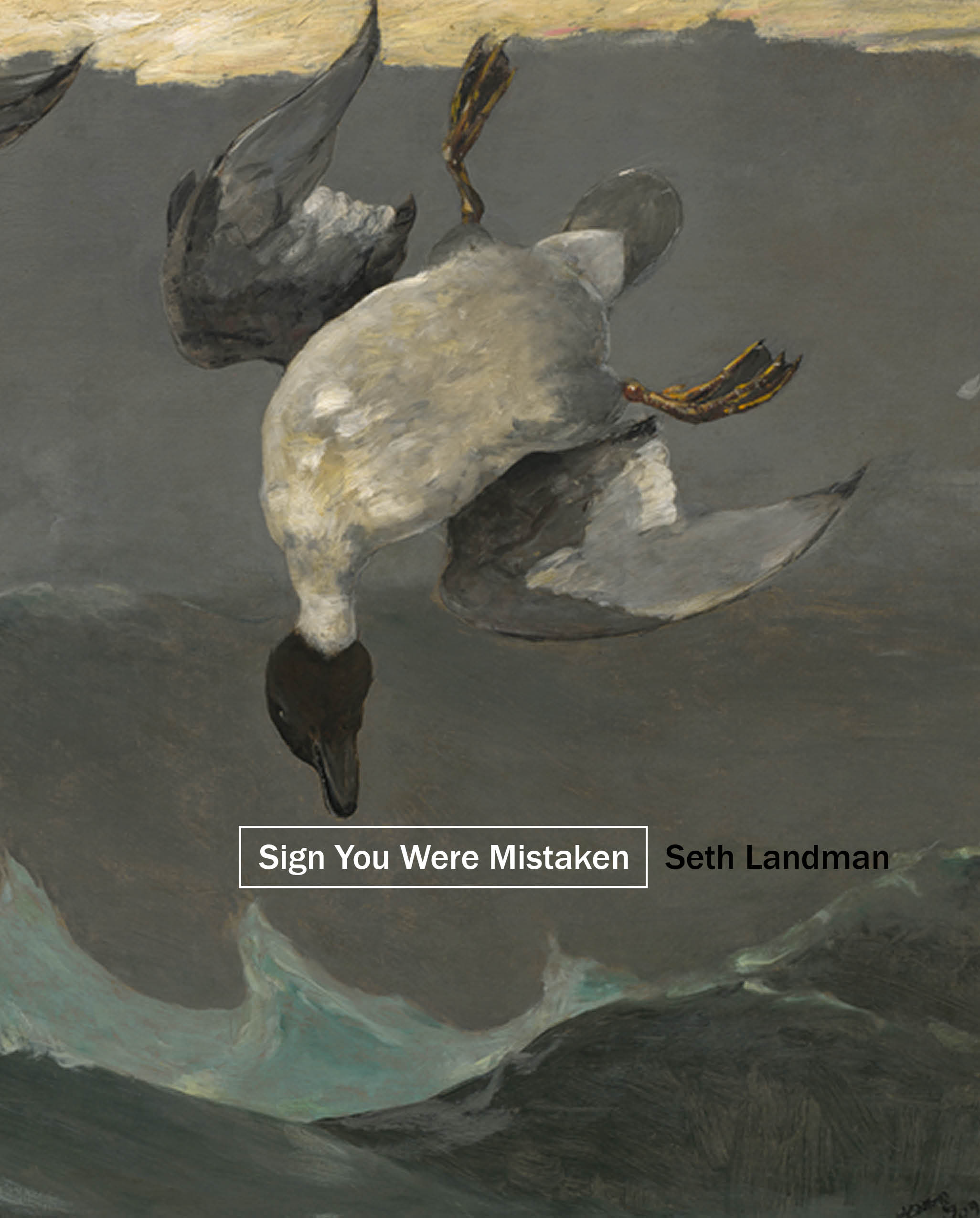 Sign You Were Mistaken - Seth Landman
Poetry
Perfect-bound. 72 pp, 7 x 8.5 in.
ISBN 978-0-9795905-3-5
Publication Date: March, 2013.
"Seth Landman's poems are full of slow deep exposure that paradoxically makes distance feel close to us, as his mind moves from one thing and idea to another. His double vision creates worlds and this doubling makes time sweet. He allows his voice to let the waves of signs come to him like a distant emanating star system, we too are attracted by the bright phrasing and shining result; wonderful feeling."
—Peter Gizzi
"When I read Seth Landman's poetry I forgive an entire globe, with all its beauty and longing. There are no doubts in these poems, rather, Seth reassures us. We are going into his book together. We are going to come back more alive and with bigger hearts. These poems are epic in spirit and in perspective. They should be read at a gathering in honor of someone tremendous. They should be the last thing you read at night. They will insure holy dreams of ordinary life. I get a sense of something unrequited in here. You will too. You might find yourself obsessed with these pages."
—Natalie Lyalin
From Sign You Were Mistaken:
Here Comes the Night
What makes you think
every little thing of you
can be what makes you
everything that lasts forever?
Seth Landman lives in Massachusetts, and is a member of the Agnes Fox Press collective. Recent poems have appeared in Ghost Town, jubilat, Jellyfish, io, Lit, and other places. He has published a few chapbooks, most recently A Note on the Text (above/ground press, 2012), and collaborates with the poet Seth Parker on Tyoyeu (@tyoyeu & tyoyeu.blogspot.com).